Our Membrane Press belts have the following specification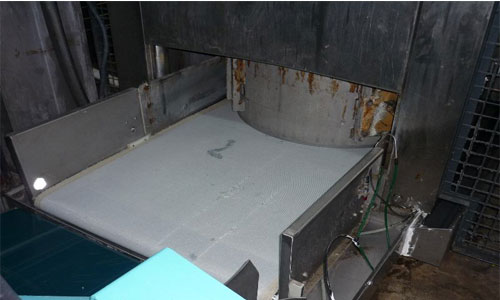 No Seam: Easily joined on the press. The open-end spirals interlock and are secured with a cross machine thread of the same material to form a truly endless belt. There is no change in thickness, surface characteristics, flexibility or permeability at the seam area.
Quick Fit: Being supplied open ended to join in situ, the belt is fitted very quickly without having to dismantle parts of the machine.
Edge Seal: The Press belt provided with a flexible edge seal to resist mechanical damage.